Frequently Asked Questions
What is a wrap?
A wrap is the term used when vinyl graphics cover all or most of the paint on a vehicle, wall, boat, trailer, window and almost anything. Unlike cut vinyl which is usually pre-colored vinyl text that is applied on car doors, wraps are full color digitally printed vinyl with your custom design.
Some customers want a solid color, but a customized color. These are referred to as color change wraps.

Do you design wraps?
Yes! You and our graphic artist will design a concept for your vehicle. Whether it is an "off the wall" design or a contemporary look you're after, our design team can meet your needs. We will work with you every step of the way to ensure the end result is what you had envisioned.

Where do you wrap the vehicle?
Most wraps are installed at our facility, however, there are instances where we will install at the customers site.
Where is your installation area?
Please feel free to contact us to learn more about our installation area. We can customize a solution to meet your needs.

I am not in your area. Will you design and ship the wrap to me?
Absolutely. We can ship the graphics to you. There are graphic artists and then there are graphic artists that know how to design a wrap.
Do you offer discounts for multiple vehicles?
We offer discounts for quantities over 2 vehicles being wrapped during the same project.
How much will it cost?
Pricing depends on the project, but all of our pricing is influenced by square footage. The bigger it is the more it will cost and the smaller it is the less it will cost. We can gather more information about your project and customize a quote.
How do I prepare my car for installation?
Every car needs to be washed the day before installation. Please DO NOT wax. It is important not to wash the vehicle the day of installation. Water tends to reside in the rubber moldings making it difficult for the vinyl edges to stick in these areas. Our installers will then go over the vehicle with denatured alcohol to remove any grease or loose dirt before installation begins.
How long will the installation take?
Installation times vary based on the size of the item we are wrapping. Most vehicle installs (standard cars, vans, and trucks) can be installed within 1 day.
Can I wrap a leased vehicle?
Yes. Wrapping a leased vehicle gives our clients the ability to keep a modern graphic on a newer car at all times. When it is time to return for an upgrade, the wrap comes off without any damage to the car. Wrapped vehicles often have less surface scratches and UV damage.
Will my vehicle's paint be damaged during removal?
If the vinyl has not remained on the vehicle past the recommended manufacturers guidelines, there should not be any worries about paint damage. The vinyl does need to be removed properly and our installers have years of experience.
Do you offer a warranty?
Yes. Our warranty mirrors the vinyl manufacturer's warranty for product defects, plus Full Tilt has installation coverages as well.
How long will the wrap last?
The duration of the vinyl wrap depends on several factors. Three to five years for printed wraps and 7yrs for color changes. Typically the horizontal sections of the car (ie: hood and roof) will fade and crack earlier due to more sun exposure. Vehicles that are garage kept and not driven in salty environments will last longer than their counterpart.
Why do some wraps have seams?
Our printers have the capability of printing up to 62″ while most printers only go up to 58". We have more capability to limit seams than most large scale graphic printing companies.
Will you pay me to advertise on my own vehicle?
No, but there may be some discounts available if we can put our Full Tilt logo in an inconspicuous area on your vehicle.
What is perforated vinyl?
Perforated vinyl or window perf is a specialty vinyl that is uses small holes and dark adhesive backing to allow an image to be printed on one side. The vinyl seems nearly transparent when looking from the other side.

How do I care for my vehicle wrap?
Our customers receive a care pack as a thank you for doing business with Full Tilt Wraps. There are full instructions on vinyl care and appropriate cleaning supplies in the care pack.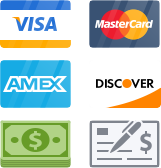 Full Tilt Wraps – Tulsa OK
Phone: 918.992.9002 or 405.351.9878
Commercial Vehicle Wraps, Trailer Wraps, Custom RV & Bus Wraps, Boats, Racecars, Walls, Floors, Windows, More
Serving Tulsa and the surrounding Oklahoma areas.
Contact Us for a Free Wrap Estimate